In this demo we'll go over:
The challenges of implementing device trust with Okta
How Kolide integrates with Okta to keep untrusted devices from accessing your company's apps
How end-user remediation removes the IT bottleneck that often derails Zero Trust initiatives
Fill out this form for access to the demo:
Kolide stops unknown and untrusted devices from accessing protected apps by bringing device posture into your Okta authentication.

Remove IT Bottlenecks
We show users how to remediate their own device issues, which means fewer blocked users and tickets for IT.

Unmatched Customization
Define your own device posture and go beyond basic checkbox compliance for your cross-platform fleet.



Seamless Okta Integration
Kolide fits into your existing authentication flow and works alongside the factors you already sequence.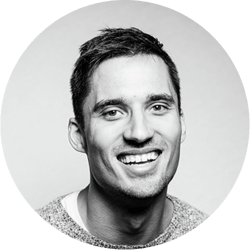 "We needed a scalable solution that could help us seek out risks in our fleet of machines and remediate them without adding load to our service desk. With Kolide, we're able to gather very specific data points at rapid speed and high accuracy, which is not something most MDMs are capable of..."
Bret Prins
Manager, IT at Jobber Help employees
help security

Kolide provides end users with rich remediation instructions so they can immediately resolve device issues on their own, helping to:
Remove IT bottlenecks

Educate and empower users

Strengthen security culture