Zero Trust

for Okta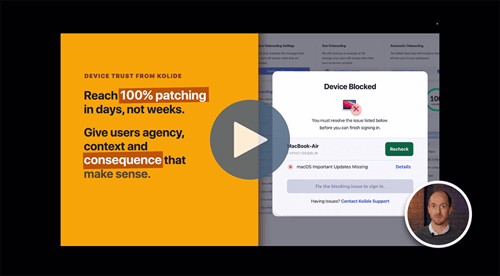 Learn more about how Kolide's cross-platform device trust solution helps IT and security teams set and enforce policies across your fleet. Achieve total compliance by working with end users.

Kolide is the only device trust solution that enforces compliance as part of authentication, and it's built to work seamlessly with Okta, delivering a frictionless end user experience that gets results.
Get Your Fleet to 100% Compliance
Kolide lets IT set policies and gain complete visibility into each device's status while keeping users informed and teaching them how to fix issues. If a device isn't compliant, users can't log into their cloud apps.

Patch Management
Solve hard to automate device issues like OS and browser updates.

Customizable Compliance
Run queries across your fleet using our Checks or write your own.



Seamless Okta Integration
Verify devices at every login within a user's existing authentication flow.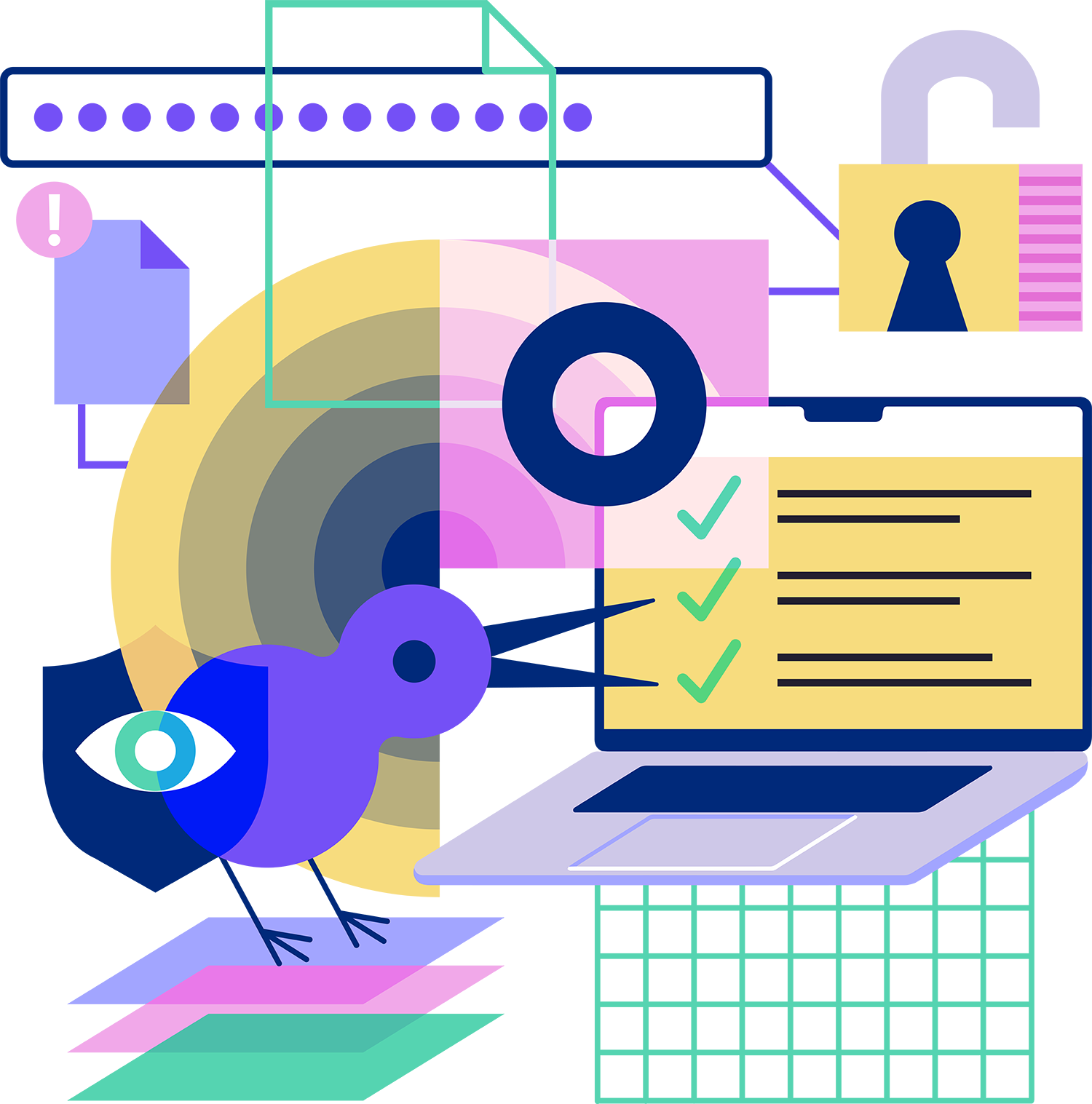 Help employees
help security

Kolide provides end users with rich remediation instructions so they can immediately resolve any device issue on their own. Kolide helps:
Reduce IT ticket volume
Deliver a frictionless resolution experience
Educate and empower users
Strengthen security culture